September is National Preparedness Month and Arlington County is encouraging everyone to participate in some way, during Community Preparedness Week, September 23-29th.
We want everyone, resident, employee, visitor, to do something to be more prepared for any emergency:
Download the new mobile app,
take the preparedness pledge;
start to assemble an emergency "go bag" or check items in an existing bag as examples
After you do this, tell us what you did to be prepared by either calling 703-228-3000 or taking a survey by clicking here
Everyone who reports on their activities will receive an item for their emergency go bag.
Watch the video and enjoy!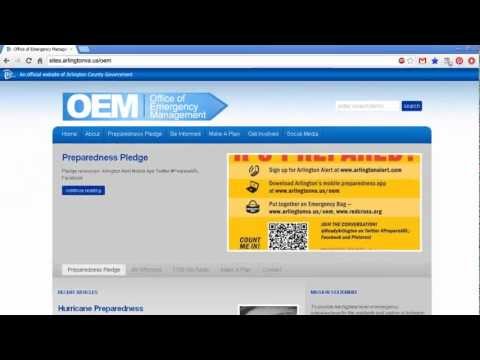 Want to learn more about "Shelter in Place" and what it involves during disasters?  The Emergency Preparedness Advisory Commission (EPAC) is hosting Community Preparedness Forum and Exercise, September 27th 7-9 pm, Arlington Career Center, 816 S. Walter Reed Drive.
Category: Uncategorized